Rich Lancaster County family farming heritage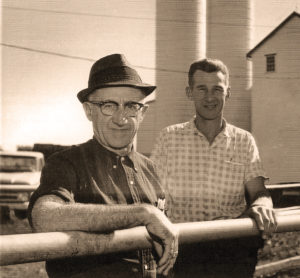 Kreider Farms' Lancaster County family farming heritage begins with Christian Hershey, who settled in Lancaster County in 1717. His grandson, Christian Hershey, bought 400 acres of land and built the first farmhouse in 1736.
Many generations of Hershey farming families worked the land and raised their families, until John B. Hershey sold the farm to his daughter, Mary Hershey and her husband, Noah Kreider. Noah and Mary moved into the farm in 1935, along with their two sons, Richard and Noah Jr.
Noah Kreider and his family started with 102 acres of land, a dozen dairy cows and 200 chickens. In the early years, they grew vegetables in their garden and sold them, door-to-door, in the nearby town of Manheim, PA.