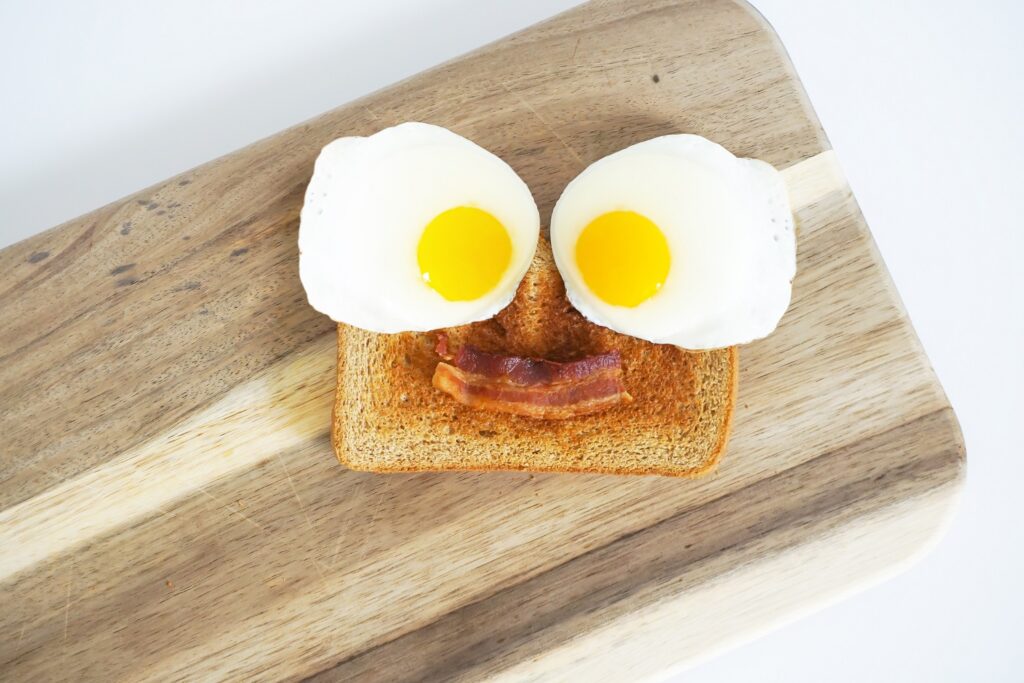 Tired of the same old bowl of cereal or scrambled eggs for breakfast? We know it will likely be awhile before we can get back out there and grab some weekend brunch with our friends but in the meantime, there's no reason your breakfast has to be boring! Switch thing up with these three fun and easy recipes we've put together for you below!
Spinach and Potato Breakfast Casserole
Whether you're feeding a tribe or want something you can easily repeat for weekday mornings, this Spinach and Potato Breakfast Casserole is for you. With a little bit of everything, it combines all your breakfast favorites into one, easy to prepare dish. We just stuck to the veggies in our version, but throw in some bacon, ham or sausage to make it extra filling! Have leftovers? Just cover, refrigerate and reheat a slice in the morning for between toast or a bagel for an easy weekday breakfast on the go.
Ingredients
9 large Noah's Pride eggs
1 ¼ cup frozen spinach
1 ½ cup diced golden potatoes
¼ cup diced onion
2TBSP olive oil
¼ cup milk
½ cup shredded cheese
sliced tomato, to garnish
Instructions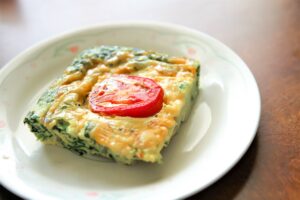 Combine potatoes, onion, spinach and olive oil in a medium saucepan. Sautee at medium heat until potatoes are cooked through and golden.
Whisk eggs in a large mixing bowl until combined. Sir in milk and cooled vegetables until incorporated.
Pour mixture into a 9×9 baking dish and top with shredded cheese and tomato.
Bake at 350°F or until eggs are cooked through.
Breakfast BLT
Who said BLT's are only for lunch? This one's pretty self-explanatory but just add some fried eggs to your Breakfast BLT for an extra punch of protein! We omitted sliced avocado in ours but throw some on for the most filling and satisfying BLT you've ever had.
Ingredients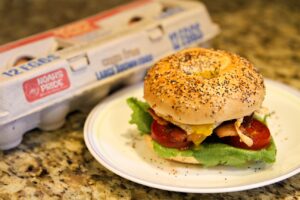 1 large Noah's Pride eggs
bagel or toast or choice
lettuce
tomato, sliced
bacon
Asparagus Frittata
Looking for a low-carb, KETO friendly option, try this easy Asparagus Fritatta! If you don't have asparagus feel free to substitute with your favorite veggies on hand like broccoli, peppers or spinach.
Ingredients
8 Noah's Pride eggs
olive oil
butter
½ lb asparagus
½ cup grated parmesan cheese
7TBSP milk
salt and pepper, to taste
Instructions
Sauté asparagus in olive oil and butter until soft and translucent.
Beat eggs with parmesan, milk, salt and pepper and pour mixture over asparagus. Cook until eggs are set, approximately 10-15 minutes.
Invert frittata onto a plate and enjoy!