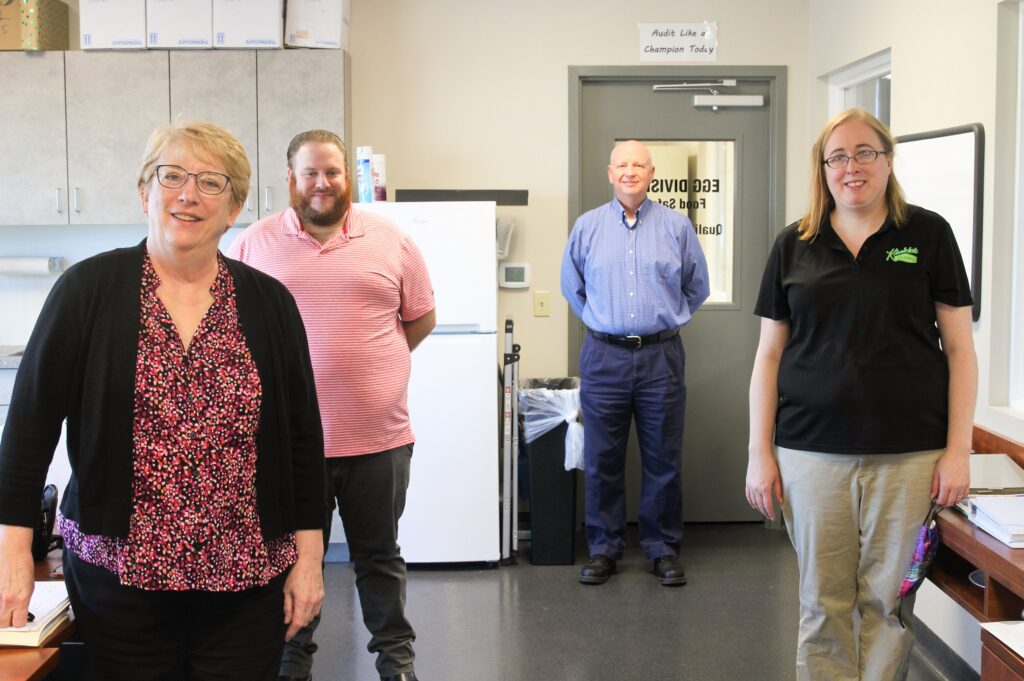 When it comes to quality, our customer is our biggest concern. That's why at Noah's Pride, we have an entire Quality Assurance team that's dedicated to ensuring that all of our Noah's Pride products are produced safely and meet the high expectations that we know you, our consumers, expect from us.
So, what exactly is a Quality Assurance team? We actually have two divisions of the team, one for our dairy side (read more on that here) and one for our egg side. These teams work to ensure that their departments remain compliant with various regulatory agencies and work to complete audits for FDA, PDA and third-party auditors, like SQF. Our team is SQF (Safe Quality Foods) certified meaning that we meet all the requirements laid out in SQF's certification guidelines. These specific procedures and documentation processes allow us to show customers that we are producing and delivering safe food.
We took a visit to our specialty team consisting of Byron, Holly, Sarah and Kyle, to talk to them more about what "quality assurance" means for them  and an inside look at some of the procedures they routinely conduct to keep our quality in check.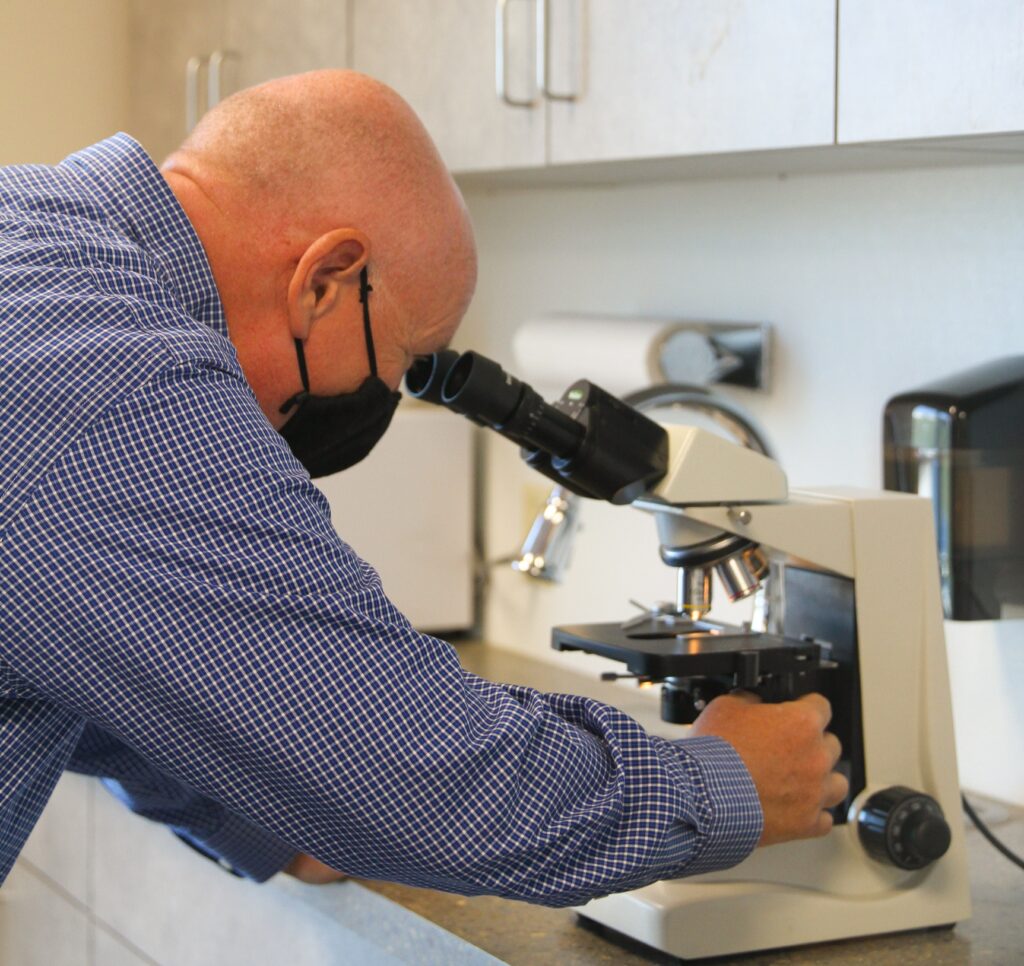 "QA plays a vital role in maintaining the brand integrity for Kreider Farms and Noah's Pride. Without food safety and food quality, customers have no reason to purchase our products or have faith in our brands. Food safety and food quality is everything to us," says Byron Shaffer, our Food Safety and Quality Assurance Director who was an integral part in forming our quality department nearly ten years ago.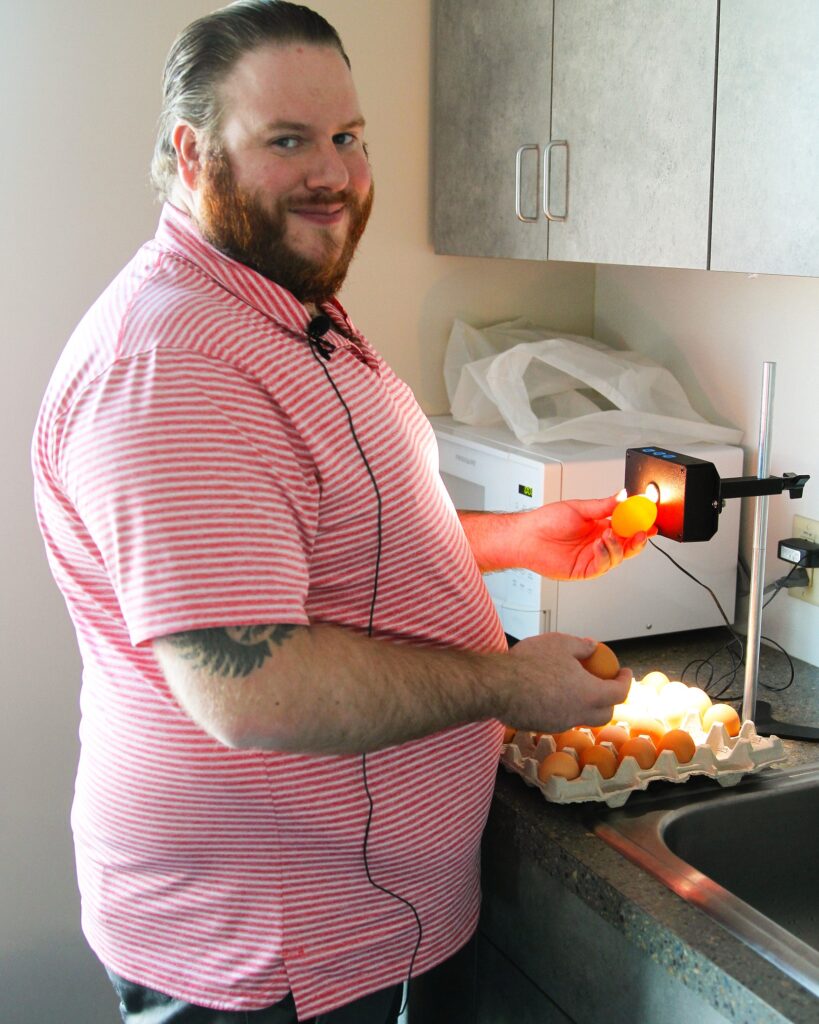 In addition to monitoring our compliance with regulatory agencies and conducting both internal and external audits, the team is also responsible for grading our eggs, which Kyle, one of our QA specialists, demonstrates below. They visit each of our four production and processing locations twice a month to ensure that the quality of our eggs remains consistent and exceptional. These tests look at the strength of the shells as well as double checking for any possible defects in the egg. Conducting these tests on a regular basis allows us to catch any negative patterns and correct or adjust our production, as necessary.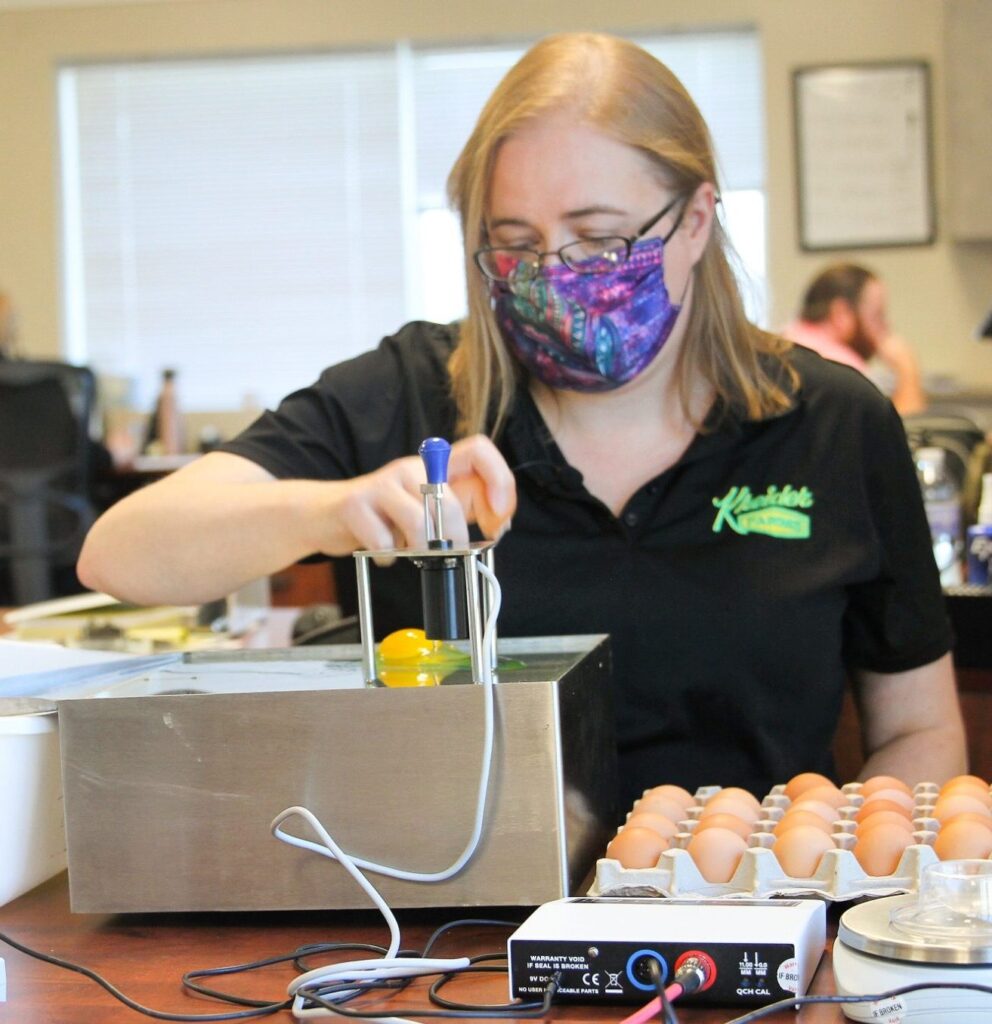 Testing the interior quality of our eggs is another process that the team uses to ensure that we deliver the highest of quality standards. Sarah, another of our QA specialists, demonstrates this process in the clip below. She says that "Delivering safe food to our customers is something that's very important to me. We get to do something different every day through a wide variety of scientific tasks like this one."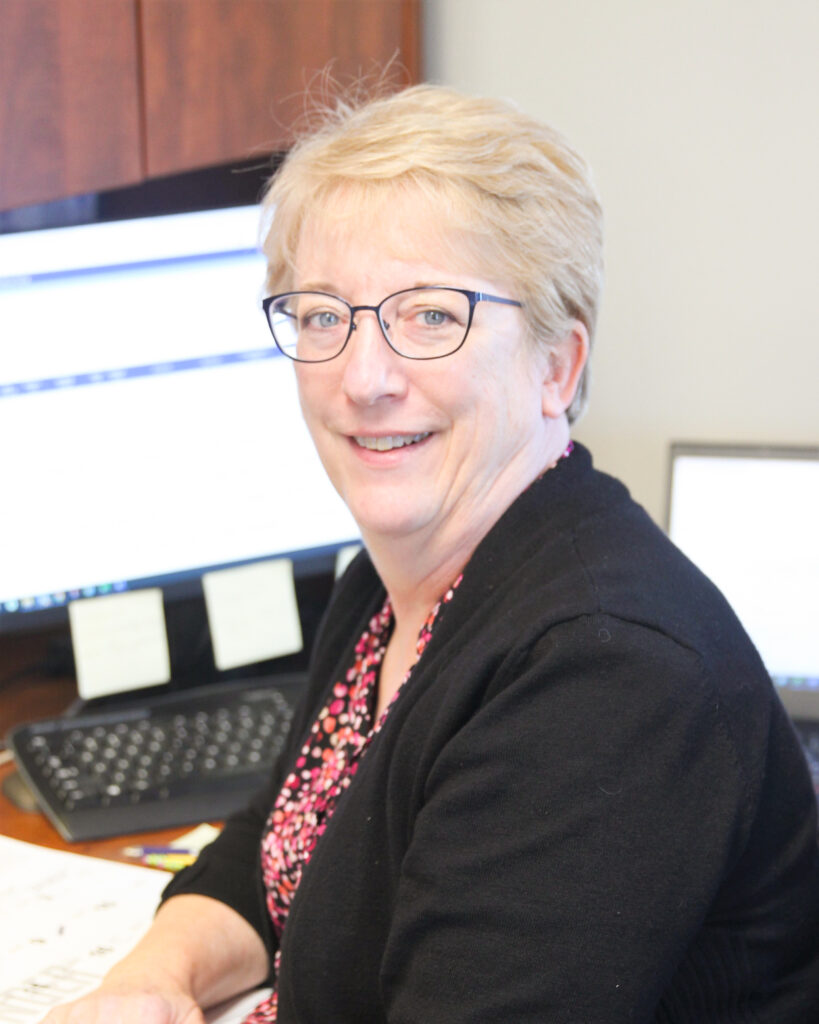 Another responsibility of the team is to talk to you, our customers! We often get calls both with compliments and complaints, and Holly records and documents all these calls. The record of any consumer concern or complaint is important for us to identify notable patterns or pinpoint where any issues may be occurring whether its in production itself or perhaps on dock or receiving end of the customer. Taking the time to talk to each and every customer that calls and individually address each issue is meaningful to us in ensuring that we are putting out the best products the market has to offer.
Noah's Pride takes pride in the high quality we continually produce, and we strive for customer satisfaction.  The countless checks and balances we go through to ensure that our products are near perfect means that you can purchase with confidence. Our farm fresh guarantee allows you to give your family the best!