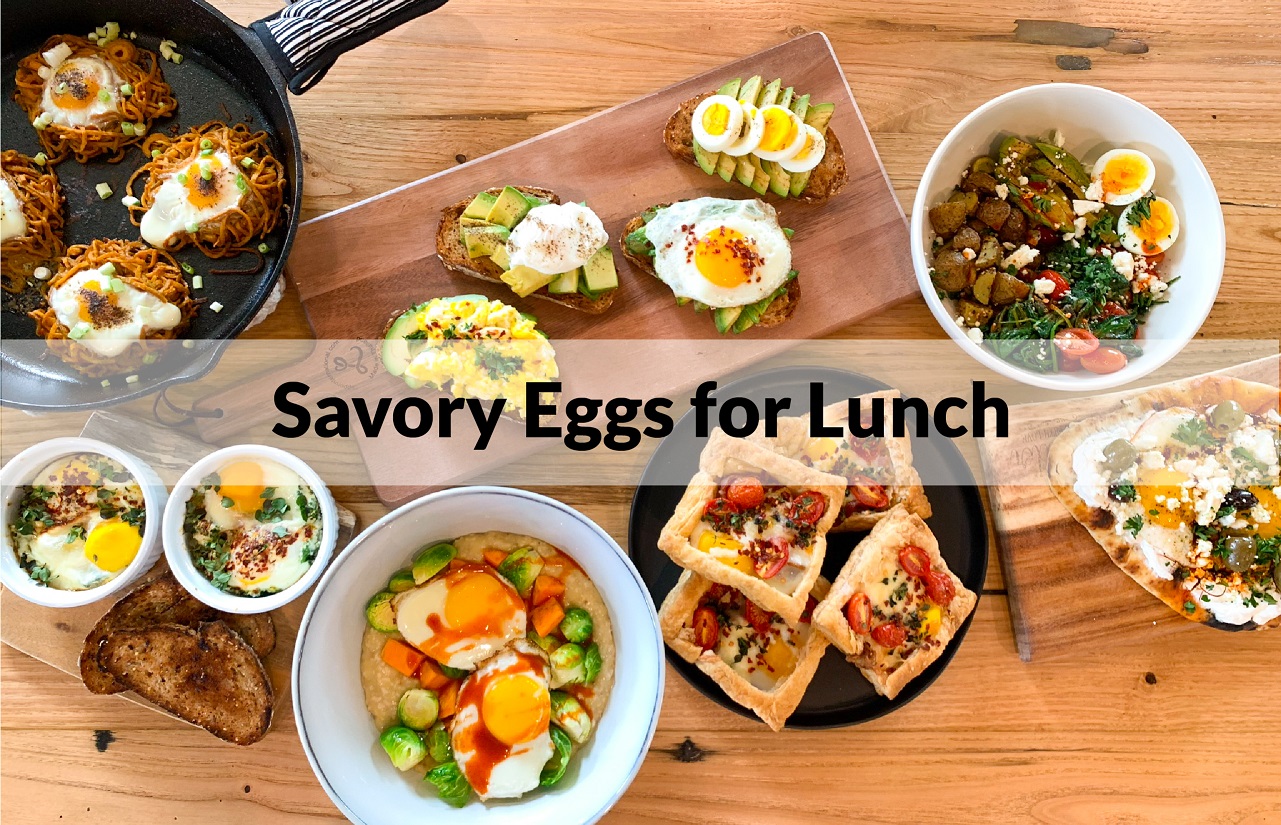 As we gear up for summer vacations and long weekends, it's nice to take it easy and start our days off a little later than normal. But just because we're waking up later doesn't mean we have to miss out on a protein packed breakfast with eggs! This month, we've compiled seven ways that you can enjoy Brunch for Lunch but in a savory way! These unique and elevated dishes will put your average omelet to same and breathe new life into your lunch routine!
Savory Egg Tarts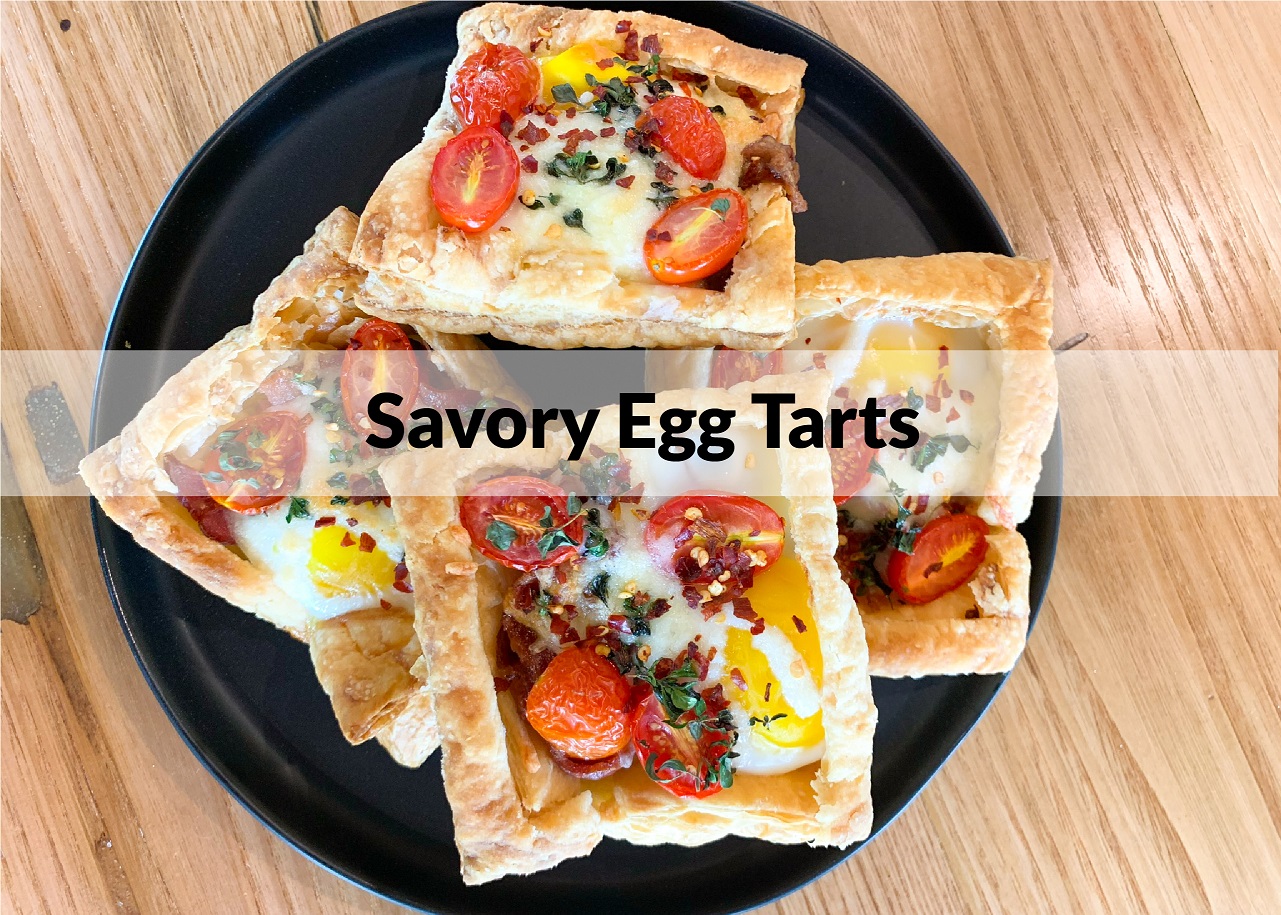 These Savory Egg Tarts are a great take on popular hand pies and can easily be customized with your favorite toppings and fillings. What makes these tarts so delicious is the flakey pastry that just melts in your mouth with every bite. We found that the key to making these tarts is to pre-bake your pastries so that they create a solid foundation to hold all your fillings. Plus, this handheld lunch is perfect to take along to the beach or pool, no dishes or utensils required!
Ingredients (serves 4)
4 large Noah's Pride eggs
1 package puff pastry
2 large brown mushrooms, sliced
½ cup white cheddar, grated
6-8 slices bacon
cherry tomatoes
fresh thyme
crushed red pepper
Instructions
Cut your puff pastry into 4 even squares and place on a parchment lines baking sheet. Score a rim around the inside of the pastry, cutting about halfway through, this will help create a "pocket" for your fillings.
Bake at 350°F for 10 minutes or until the pastry just begin to turn golden brown.
Meanwhile, in a pan, fry up your bacon to your liking, drain and set aside. Then, sauté the mushrooms in the same pan with some of the bacon grease until tender.
Once your pastries are baked, use a spoon to push down the inner cavity that we scored to create a raised rim or "boat."
Carefully arrange some mushrooms along the bottom of each tart and top with grated cheese and bacon before breaking an egg into each tart. Top with cherry tomatoes and fresh thyme if desired.
Return tarts to the oven and bake for an additional 10-15 minutes or until the eggs are cooked and set to your liking. Garnish with crushed red pepper and enjoy!
Turkish Eggs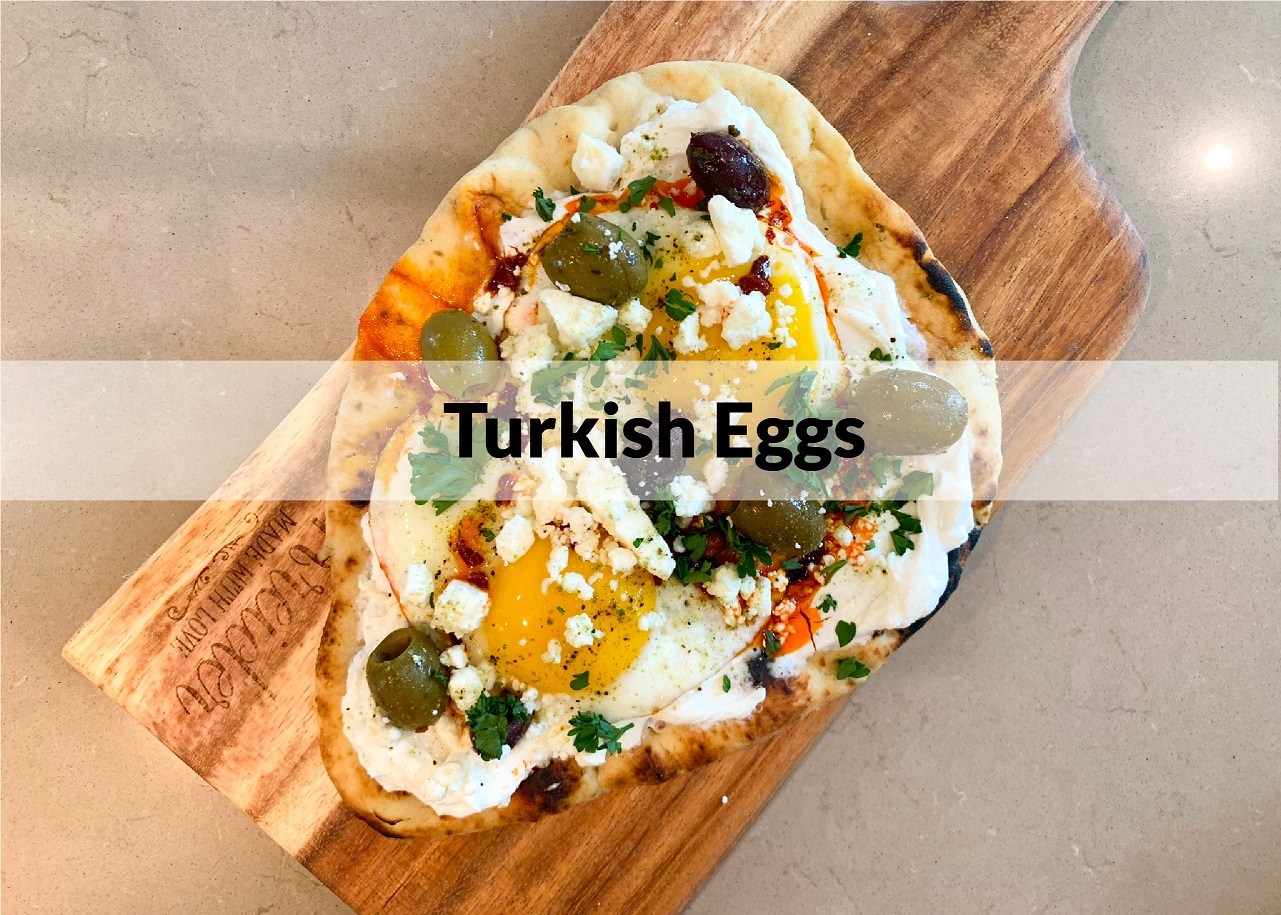 These Turkish Eggs, or Cilbir, make a perfect Savory Brunch for Lunch and are full of flavor. This Mediterranean favorite is fairly easy to make and offers a variety of flavors and spices that really makes it special. You can prepare the dish more like a dip and enjoy with some fresh, toasted bread, or serve like we did over some naan.
Ingredients (serves 2)
4 large Noah's Pride eggs
½ cup labneh
2 pieces naan bread
¼ feta, crumbled
chili oil
marinated olives
zaatar
parsley
Instructions
In a frying pan, heat some olive oil over medium heat and gentry fry your eggs to your preference.
Meanwhile, place each slide of naan directly over a low stovetop flame, slightly charring each side.
Once your eggs are cooked, spread labneh on each slice of naan and drizzle with chili oil. Carefully add two eggs on each naan and garnish with additional oil, olives, feta, zaatar and parsley.
Savory Power Bowl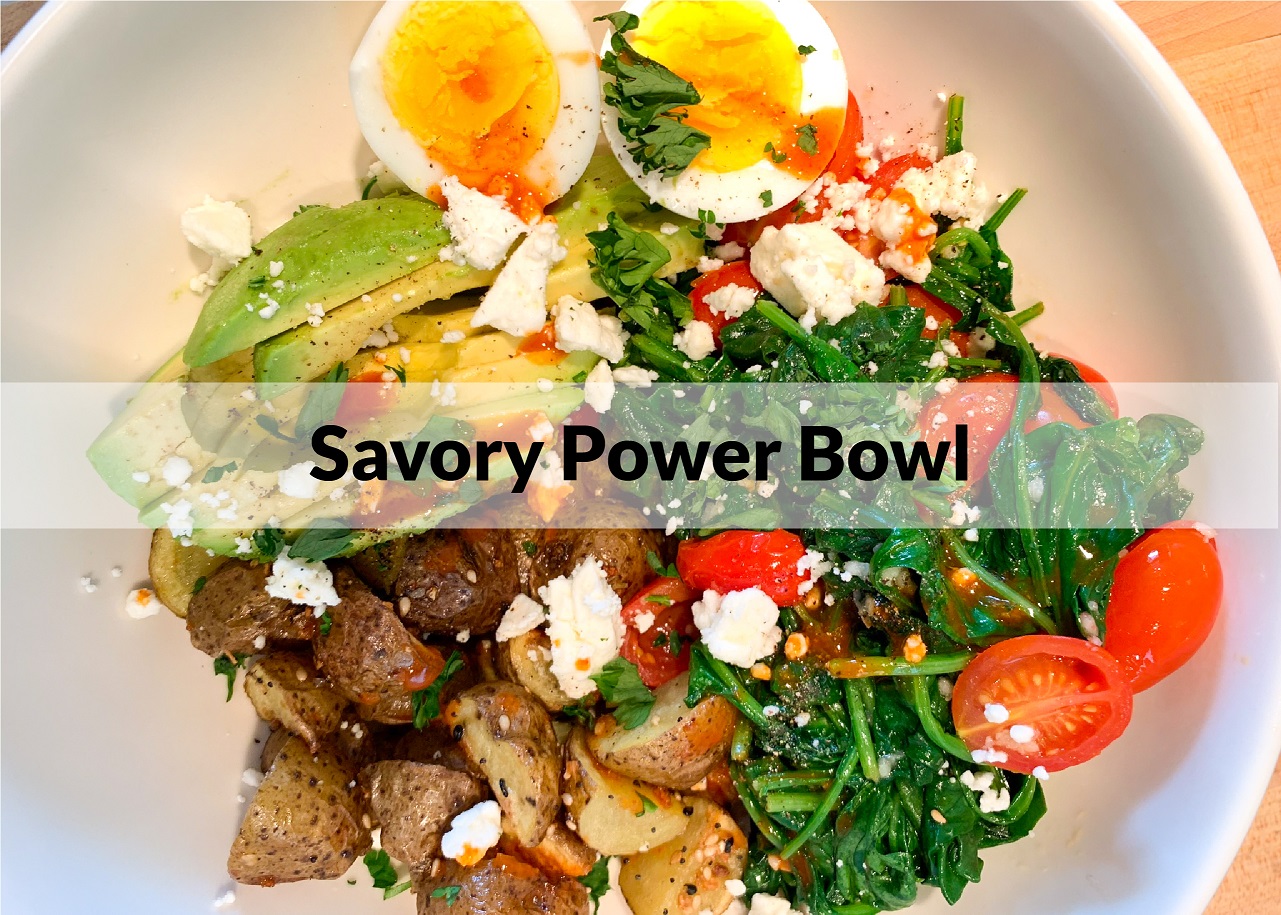 Power bowls have gained a lot of popularity and it's easy to see why; they're an easy way to offer a variety of flavors and textures in a single dish. This Savory Power Bowl combines perfectly crispy potatoes, soft boiled eggs, veggies and avocado for a Savory Brunch for Lunch that will leave you feeling full and satisfied. This healthy dish is also easily customizable so play around and add in your favorite flavors and textures to make it yours!
Ingredients (makes 1)
2 large Noah's Pride eggs, soft boiled
olive oil
1 clove garlic, minced
2 cups spinach
½ cup cherry tomatoes, halved
¼ avocado, sliced
baby potatoes, quartered
1 tbsp everything bagel seasoning
salt and pepper, to taste
feta cheese
fresh herbs, for garnish
hot sauce or salsa, for serving
Instructions
Start by making your potatoes: On a parchment lined baking sheet, place cut potatoes and drizzle with olive oil. Spinkle with everything bagel seasoning and bake at 425°F for 30 minutes or until crispy.
In a skillet, heat 2 tsp olive oil at medium heat and add garlic, spinach and tomatoes. Sauté until softened.
In a bowl, add cooked potatoes, sautéed vegetables, cooked eggs ad sliced avocado. Season with salt and pepper and garnish with feta ad herbs. Drizzle with sauce or salsa if desired and enjoy!
Avocado Toast – 4 Ways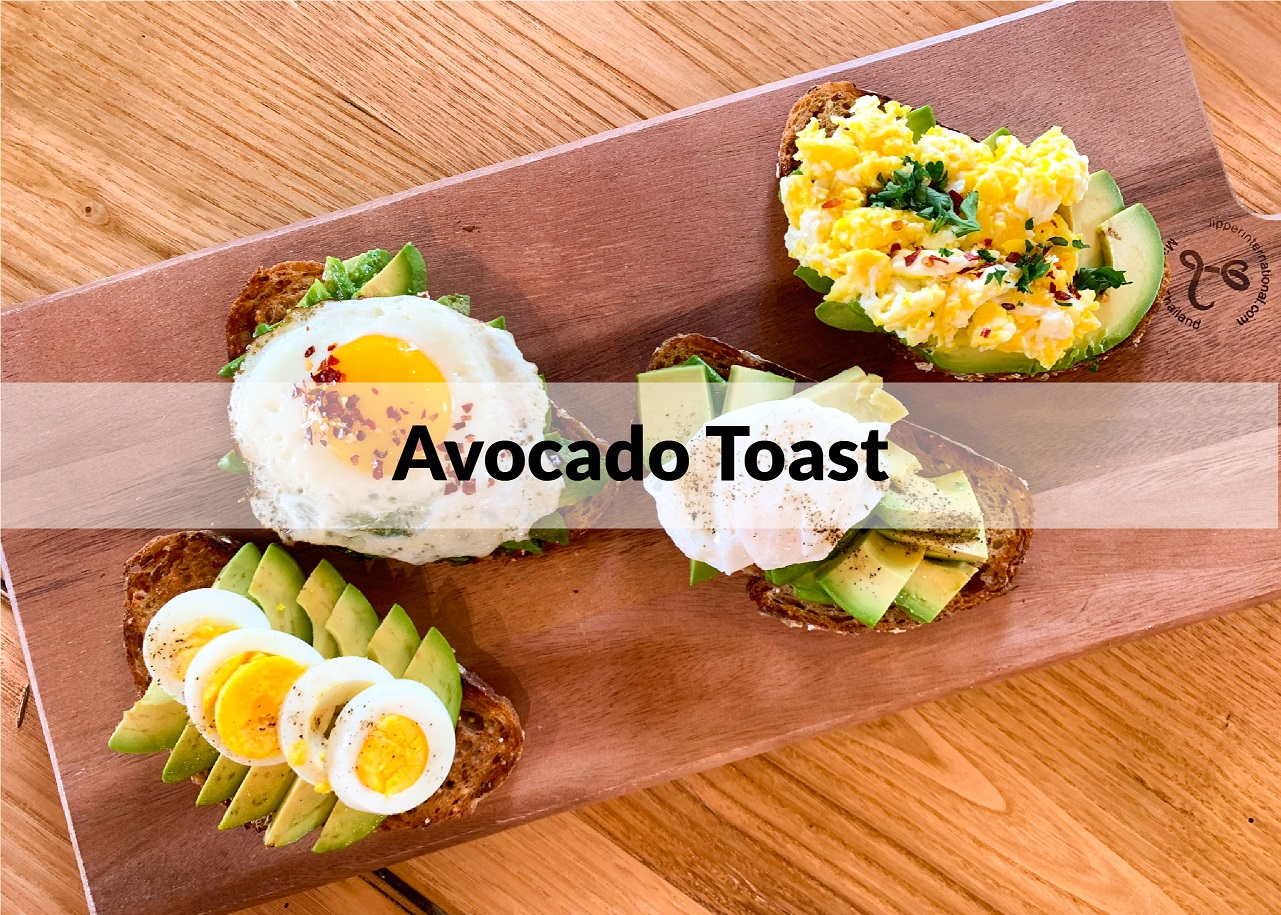 Avocado Toast is always a great go-to option that is easy to make, fills you up and hits the perfect balance between Brunch and Lunch. However, if you want to step up your average toast, try adding an egg for extra protein and nutrition! Top your toast with a sunny side, scrambled, hard boiled or poached egg depending on your egg preference.
Ingredients (serves 1)
1 large Noah's Pride egg, prepared to preference
½ avocado, mashed
bread of choice, toasted
salt and pepper, to taste
red pepper flakes, to top
Instructions
Start by preparing your egg the way you like it. If you need help mastering the perfect scrambled, sunny side, hard boiled or poached egg, check out our easy guide here.
Smash half an avocado onto your toast, and top off with your egg. Sprinkle with salt, pepper and red pepper flakes to taste.
Sweet Potato Egg Nests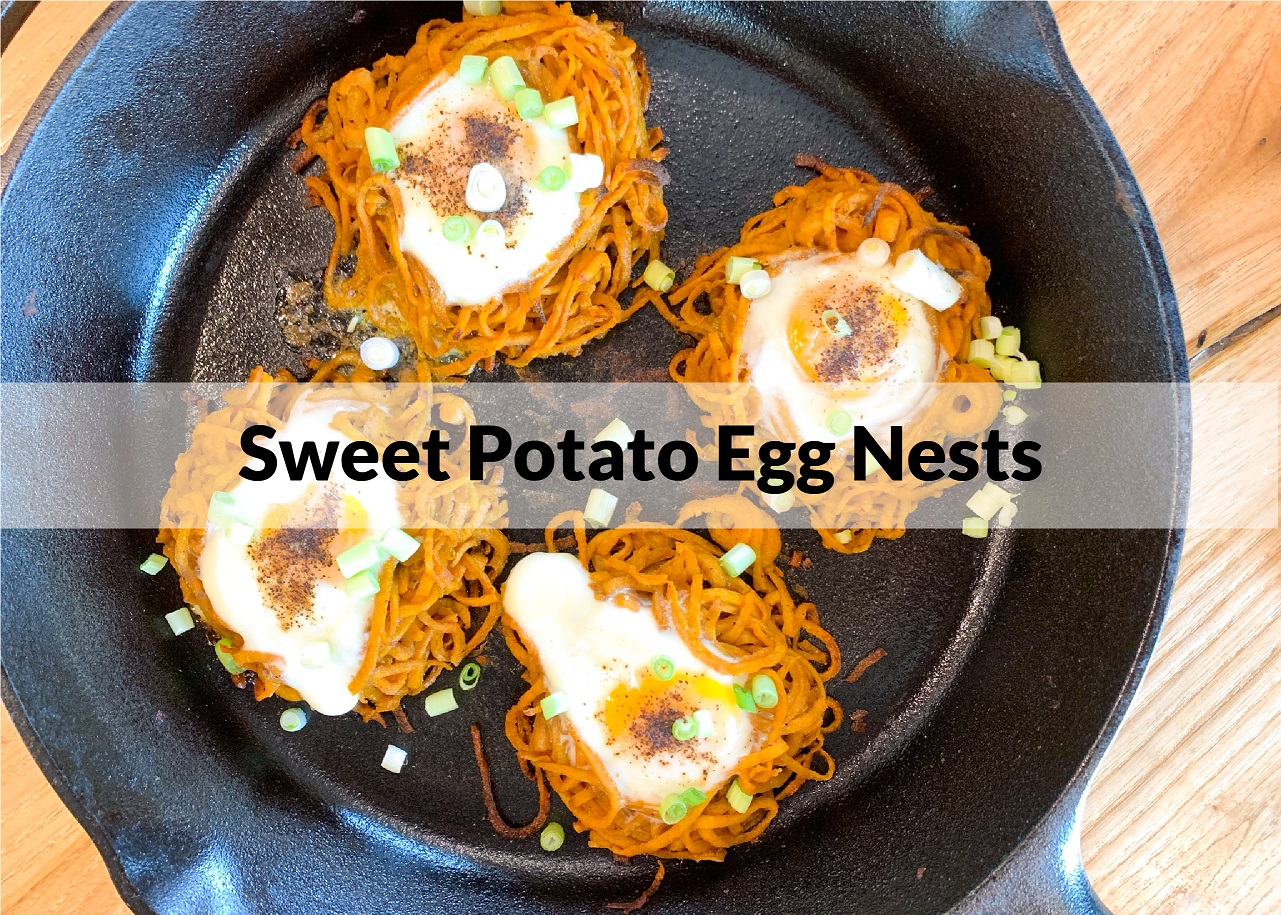 Vegetable noodles are all the rage these days, so we thought, why not throw an egg on top to enhance and capitalize on nutrition! These Sweet Potato Egg Nests make for an easy and perfect little Savory Brunch for Lunch dish. You can make your own sweet potato noodles using a spiralizer, or find them pre-spiralized in most grocery stores' produce departments.
Ingredients (serves 4)
4 large Noah's Pride eggs
sweet potato, spiralized
2 tbsp olive oil
salt and pepper, to taste
chives, for garnish
Instructions
Heat a large cast iron skillet at medium high heat and add olive oil and sweet potato spirals. Cook and sauté until tender, then season with salt and pepper to taste.
Remove from heat and divide sweet potato into 4 "nests" creating an indent in the middle of each portion with a spoon. Return the pan to heat and allow the bottoms of the "nests" to slightly crisp.
Carefully crack an egg into the center of each "nest" and add salt and pepper to taste. Place entire skillet into an oven and bake at 400°F for 15 minutes or until eggs are set and cooked.
Garnish with chives and serve with avocado if desired!
Baked Ricotta Cups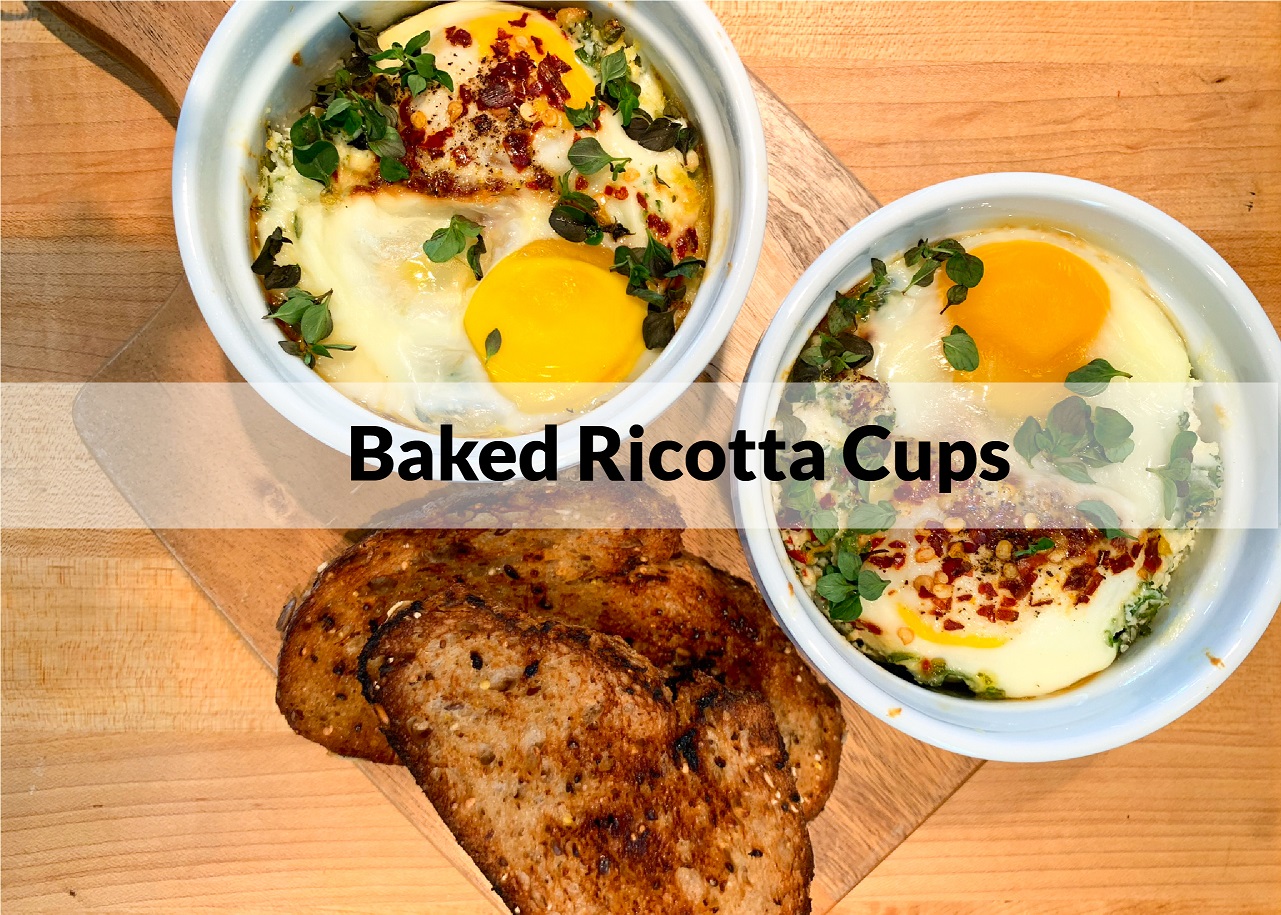 These Baked Ricotta Cups give us all the Savory Brunch for Lunch vibes. They're so easy to make and fun to treat as a kind of dip with a perfectly toasted slice of fresh bread. These are something you could even make ahead of time and pop in the oven to reheat when you're in the mood or just want a quick but filling pick-me-up snack.
Ingredients (serves 4)
4 large Noah's Pride eggs
olive oil
½ cup ricotta
1 clove garlic, minced
2 tbsp fresh thyme, chopped
1 tsp lemon zest
1 tsp parsley, chopped
½ cup kale, chopped
salt and pepper, to taste
red pepper flakes, to garnish
Instructions
Lightly grease 2 ramekins with olive oil and place on a baking sheet.
In a small bowl, combine 2 tbsp olive oil, ricotta, garlic, thyme, lemon zest, parsley and kale. Divide mixture between ramekins.
Carefully crack an egg into each ramekin and drizzle additional olive oil on top. Sprinkle with salt, pepper and red pepper if desired.
Bake at 350°F for 15 minutes to until the whites of the eggs have set but the yolks are still soft. Serve with freshly toasted bread.
Savory Oatmeal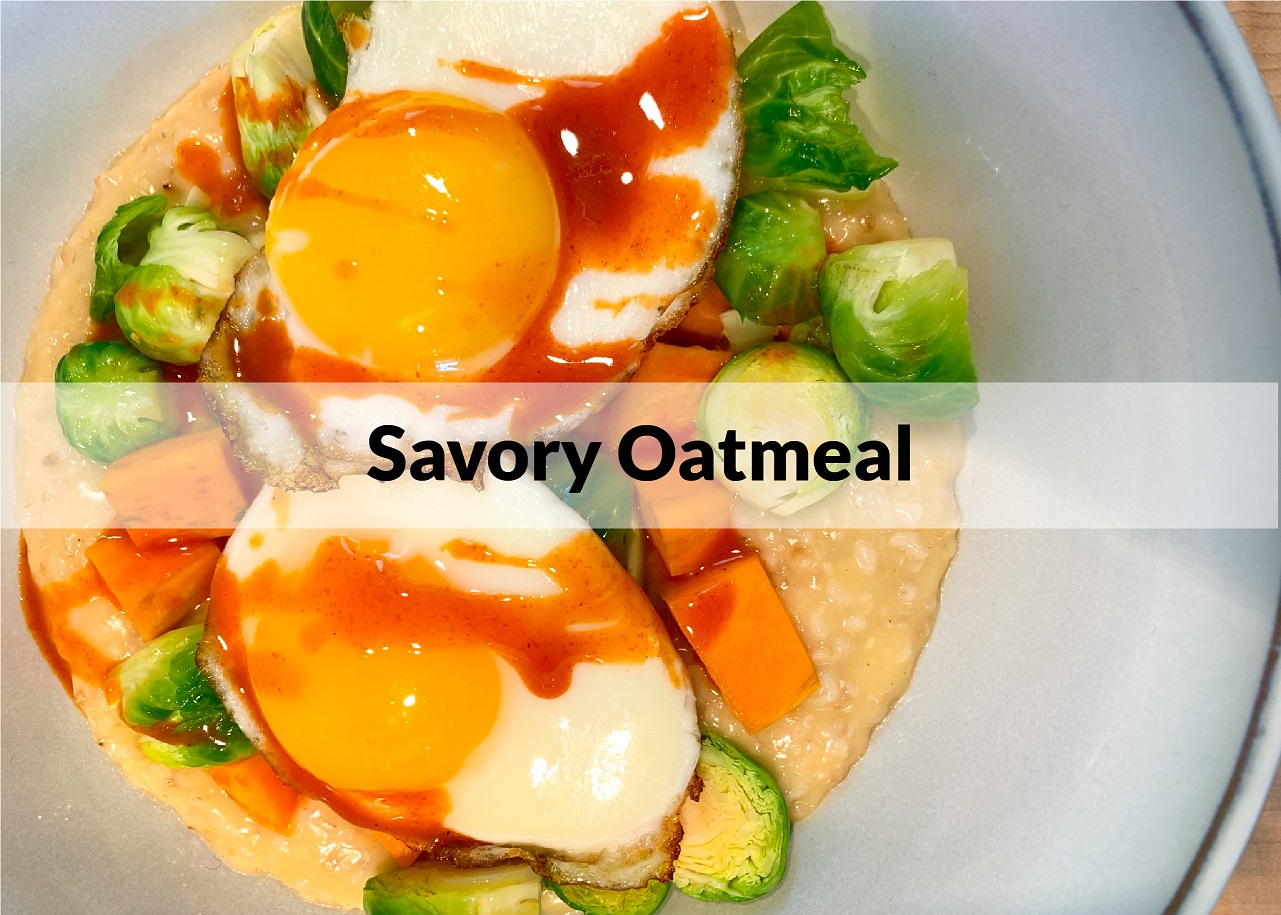 The last of our Savory Brunch for Lunch recipes is this Savory Oatmeal bowl. Traditionally, when we think oatmeal, we think sweet and sugary, but this take will change the way you look at oatmeal forever! With a cheesy base, and savory toppings of vegetables and a fried egg, this dish is sure to check all your boxes and leave you feeling full and satisfied.
Ingredients (serves 3)
3 large Noah's Pride eggs, fried
1 tbsp olive oil
2 tbsp shallots, minced
¾ cup steel oats
½ cup rolled oats
3 ½ cups water
½ tsp salt
1 cup cheddar cheese, shredded
1 cup brussel sprouts, sliced
1 large sweet potato, peeled and diced
salt and pepper, to taste
hot sauce, to taste
Instructions
In a large skillet over medium heat, add 1 tsp olive oil and shallots. Sauté for 1-2 minutes before adding in your oats, water and salt.
Bring that mixture to a boil, reduce and simmer for 5 minutes, stirring occasionally.
Meanwhile, in a separate skillet, heat remaining oil and add brussel sprouts and sweet potatoes and cook until tender.
Once your oats have cooked, stir in cheese and add salt and pepper to taste.
To serve, top oats with vegetable mix and fried eggs. Top with hot sauce if desired and dig in!
We hope we've inspired you with these Savory Brunch for Lunch recipes and gave you some new insight into the world of possibilities when it comes to eggs! Tag us in your creations on Facebook and Instagram @noahspride. Plus, we're always looking for new and creative ways to cook with eggs, so if you have a favorite recipe you'd like to share with us, let us know!