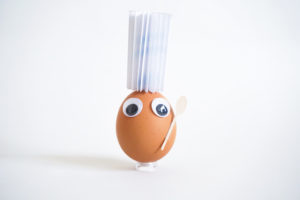 Have you and your family eggs-hausted the winter fun ideas we shared in our last blog post? Love baking and creating delicious treats as much as the Noah's Pride Egg Family does? Today's post is for you!
If you've never tried to make meringue before, it's time to get cracking! Stock up on Noah's Pride Eggs at your local grocery store (we like to shop at Giant Food Stores here in our home area of Central PA), and eggs-periment with different types of meringue!
Getting Started: Eggs-pert Tips for Success with Meringue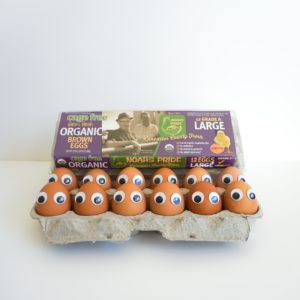 While Mama Meggan has been creating meringue goodies for the Noah's Pride Egg-lets for years and has lots of eggs-perience, she knows that many bakers are new to creating the mixture of sugar and egg whites that can be included in a wide egg-ray of recipes. However, there are some tricks to making sure your meringue doesn't fall flat!
Follow Meggan's s-eggestions to make a perfect meringue!
Never use a plastic mixing bowl – Choose a glass, ceramic, or stainless steel bowl (and make sure it is 100% clean and dry) to whip up your meringue. Plastic bowls might have traces of oil from previous recipes or foods, and that can keep your meringue from setting up!

Make sure egg whites aren't cold – You'll want to separate your egg whites and yolks while they're still chilled from the fridge, but your whites should be room temperature before you whip them with your sugar.

Mind your ratios – Depending on the recipe you are making and which type of meringue it calls for (more on the different types in a minute), you will use different amounts of sugar (granulated and eggs-tra fine both work well). Soft meringues, like those used in some baked Alaska recipes, need about 2 tablespoons of sugar for every egg white. Hard meringues, like those used in cookies or as pie toppings (think lemon meringue or Key Lime pie), need about ¼ cup of sugar per egg white, as well as an acid (cream of tartar, lemon juice, or vinegar).

Don't make meringue on rainy days – This may sound eggs-tremely silly, but meringue can soak up humidity in the air and won't set properly unless the environment is dry!
Meringue Types and How to Choose the Best One to Make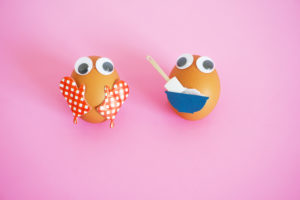 There are three basic types of meringue – one is uncooked (French or "common" meringue), and the other two are cooked.
Italian Meringue
Known to be the most "stable" of all the types, Italian meringue incorporates sugar syrup added to your egg whites instead of dry sugar. It has a creamy, smooth texture that's great for mousse!
Or make this eggs-traordinary buttercream frosting!
French Meringue
This type of meringue is likely the one people are most familiar with. It is uncooked so there can be some concern over pasteurization (never eat raw eggs). However, recipes that call for French meringue, like soufflés (don't forget the udderly delicious Kreider Farms milk!) and certain desserts, should always be baked for at least ten minutes under moderate heat of 350 degrees Fahrenheit or higher.
This recipe from Martha Stewart for French meringue cookies is a must-try!
Swiss Meringue
Swiss meringue requires the use of a double boiler, as preparing this type asks for the baker to combine sugar and egg whites over simmering water to warm them before whipping. The result for this eggs-tra prep work is a firmer, denser meringue that works great for pie toppings and as a filling or frosting for cakes.
These Swiss Meringue Kisses prove that this meringue type can also stand alone!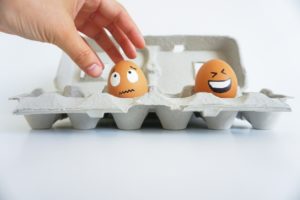 No-Egg Vegan Meringue
Some of the Noah's Pride Egg-lets try to avoid eating animal products like eggs (for obvious reasons). The good news is that you can also craft a type of meringue from chickpeas (or if you prefer the more vegan-friendly name…garbanzo beans).
Share Your Meringue Creations With Us!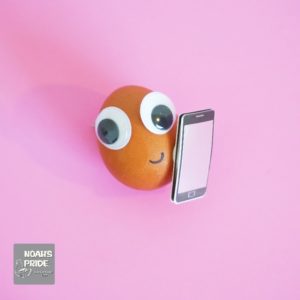 Are you a meringue master? Or have you whipped up any other delightful conf-eggtions using Noah's Pride Eggs?
We'd love to see your culinary creations! Share with us on Facebook or tag us on Instagram!
At Noah's Pride, we care about our hens, and we care about your food! Pick up our eggs-tra special eggs on your next shopping trip… and save with this special offer!